Ecuador Comes to Israel; a Love Story
Did you know: the Paz Creations Sterling Silver Collection has reached customers all over the world! We have customers in each of the 50 States, all over Canada. We have customers in Russia, Germany, France, and even the North Pole! When our first Ecuadorian customer inquired about shipping to South America - we were ready!! But the truth was, she actually needed her rings IN ISRAEL!!
Angela and her husband Tito wanted to create the dream of a lifetime with a wedding in Israel. From Ecuador, their family would be traveling with a large group to do site seeing and celebrate their nuptials, and that's where our story begins. 
The bride and groom felt that if the ceremony would be "Made in Israel", then their wedding bands should be also made in Israel! Angela & Tito picked their matching wedding bands - spinner rings - and ordered them from our website.
The day before the wedding, the rings were hand-delivered to their hotel. They fit perfectly!!
We wish greetings of congratulations & Mazel tov to this wonderful couple! May you have a wonderful life and we're so happy to be part of it!!
PS --> Google translate was essential in making this happy occasion a reality!!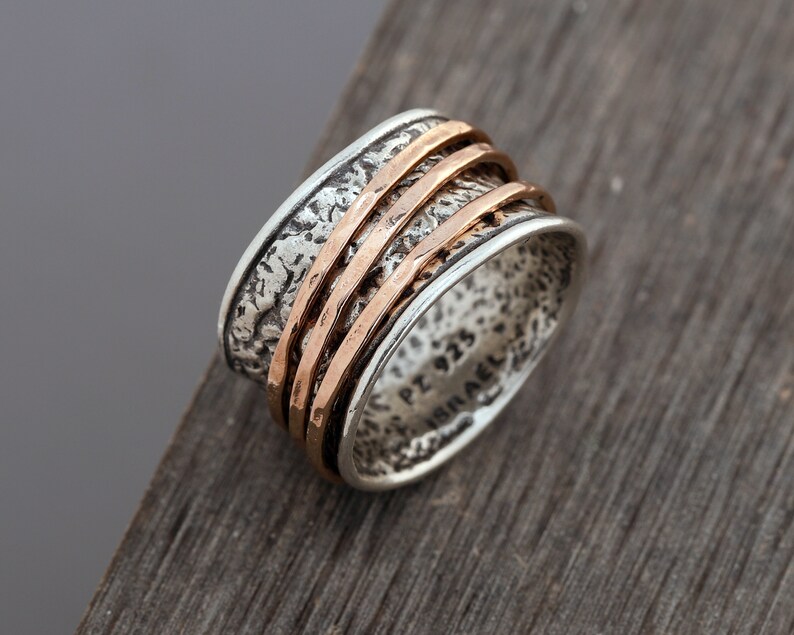 ---
11 comments
---
---